ABOUT US
Beijing Eastern Press Clipping International Information Consulting Co., Ltd (abbreviation: Oriental Clippings) has 19 years of industry experience, which is a comprehensive service agency providing big-data personalized information services......
Services
Features
We provide customized advertisement data collection, processing and analysis services as well as collecting any new media advertisement network public information;
Monitoring

Scopes
Website
Navigation
WeChat
Video
Photos
E-commerc
Search
Weibo
Headline
Audio
Q&A
Monitoring

Effects
Population attribute monitoring
Conversion effect monitoring
CTR effect index
Monitoring

Types
Advertising exposure times
Click frequency and rate
Reading index
Click frequency index
Conversion times and rates
Hourly regional index
Independent exposure index
Exposure frequency index
GRP index
Reach index
Suggestions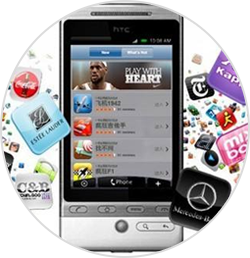 First of all, be sure to select a professional third-party data monitoring service company
Currently in the domestic market, you will find a number of companies
claiming be free to provide clients with monitoring
analysis, but in fact is to get the advertising data.
Second , it is advisable to choose a local third-party data monitoring service company
Local enterprises are more aware of Chinese consumers
and are better able to develop products suitable for
Chinese consumers.
Third , data monitoring services companies must possess significant industry experience
A good data monitoring services companies can deal
with it flexibly through great practical experience.
Fourth , advanced product technology to overcome difficulties in industry
Choose a company which possesses high reputation in the
industry to avoid unnecessary trouble and greatly increase the work efficiency.
No content information display available
Please add data record on website background.