ABOUT US
Beijing Eastern Press Clipping International Information Consulting Co., Ltd (abbreviation: Oriental Clippings) has 19 years of industry experience, which is a comprehensive service agency providing big-data personalized information services......
Our Services
All media monitoring report (excerpt)
Our all media monitoring center has collected all the events from the news to the competition,
organize domestic and international newspapers, radio, television, Internet and other media to the sporting event reports and review articles
We developed independently the first "Full Media Monitoring Big Data Intelligent Management System" aim at data monitoring and analysis on a variety of media.
Advantages
In
c
l
u
d
in
g
182 countries
1 million + Weibo
100,000 + WeChat
800,000 +forum
200000+site
100000+media
3000+print
3000+TV
M
a
n
u
a
l
200+ libraries
200+ reporters
500+clippings
Cooperation
2000+staff
Solution
Efficient and comprehensive
Data will be updated the soonest in 3 minute with 7*24 hours crisis-warning.
Accurate
We extract the specified content from the massive information to help you.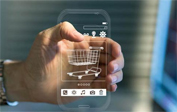 Multi-dimensional brand
We provide you the multi-dimensional marketing strategy optimization suggestions.
Ad serving effect
19 years of professional experience of third-party all-media advertising monitoring.
Market trend analysis
We help you keep abreast of market changes.
No content information display available
Please add data record on website background.