ABOUT US
Beijing Eastern Press Clipping International Information Consulting Co., Ltd (abbreviation: Oriental Clippings) has 19 years of industry experience, which is a comprehensive service agency providing big-data personalized information services......
Services
PRODUCT
Comprehensive, fast and accurate outdoor advertising monitoring experts
Beijing Bashi Media Co.,Ltd. Advertisement Monitoring
We monitor 3660 vehicles bodywork advertisement for Beijing Bashi Media Co.,Ltd. Once the advertisments are broken, switched, etc., we provided analysis reports for the first time.
Monitoring Type:
all outdoor media
Type of Outdoor Advertisement:
Buildings, airport&railway stations, communities, walls, elevators, subway
Monitoring Coverage:
Over 3000+ cities in the country.
Advantages
ADVANTAGE
Complete Monitoring, channel, media, technology, all over the country, manual inquiry without omission
Channel advantage
Incomplete advertisement information is one of problems faced by domestic advertisement monitoring services. Our team possesses 19 years of all media advertising monitoring service experience, collaborating with 200+ news bureaus in the city such as Beijing, Shanghai, Guangzhou, Chongqing, Hangzhou, Nanjing, Wuhan, Xi 'an, Chengdu etc., 200+ libraries, 200+ advertising media monitoring companies, 500 clippings agencies, establishing a branch, information collecting points, 2000+ professionals and part-time researcher and available for interview, editing, copying, filming, recording a variety of media advertising information.
Technical advantages
We have the monitoring data analysis system with independent intellectual property that enables customers to read and analyze their customized all media advertising information in the same document.
Technology
ADVANTAGE
App Monitoring
We adopt phone APP+Internet database system for our task crowd sourcing platform to establish a platform for the third party monitoring and evaluation system by receiving tasks through the phone APP and taking photograph of advertisement in accordance with the requirement, so as to realize the on-site real-time positioning, uploading and real-time monitoring report.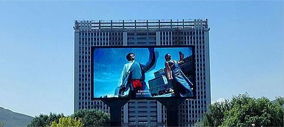 Outdoor LED code tracking
Through the interface of LED screen's background control, the information of video and image media is obtained, such as the interval time of CPM, the number of rounds, the cycle, etc.
Outdoor WiFi probe
WiFi probe equipment will collect the effective range of mobile phone MAC address in order to achieve mobile phone brand recognition, the new and old customers recognition and a numbers of data analysis, such as traffic statistics, precision marketing, the business of public security, attendance.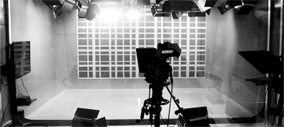 Manual recording/shooting
More than 2,000 professional and part-time information analyst capture and record all kinds of outdoor media advertisement information.
Users
ADVANTAGE
Advertisers
Professional third-party print media monitoring Professional third party
Professional third-party
Professional executive
Real-time detailed report
Medias
Flat Media Monitoring Platform
Self-use
Real-time statistics
Real-time detailed report
No content information display available
Please add data record on website background.